Stop Using Ugly Social Badges
We can all agree, there's nothing worse than a set of ugly, slow sharing badges invading your beautifully designed website. It's for that reason that so much time was spent making Social Share look great and load lightning fast.
Upgrade to Social Share Today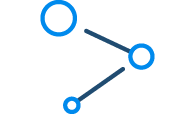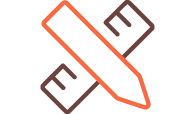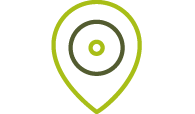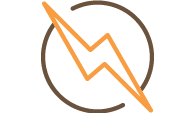 Your Visitors Can Share Your Content With Their Friends
Harness the power of Social Media… Make it easy for your visitors to share your products and services with their friends… no matter what social network they are on.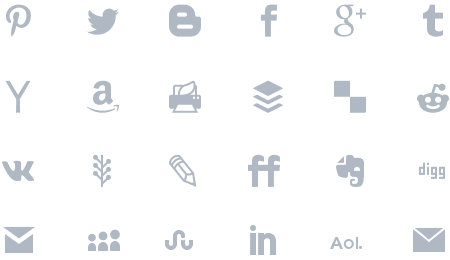 Share your content on over 20 social networks
Pick and choose the ones you want to enable. Re-arrange them in order of the most important and even add a "more" button to allow customers to share with the rest of them.
Add Sharing Buttons In Several Different Locations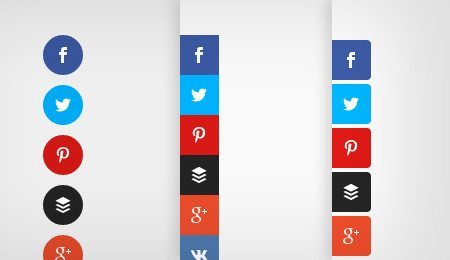 Floating Sidebar
A floating sidebar is a very common, effective, and sleek way to add social sharing icons to any page on your website. We've even included unique hover styles for the vertical and browser edge orientation of a social sidebar.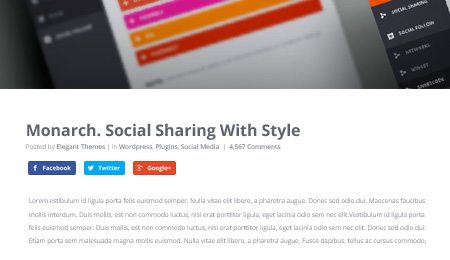 Above or Below Content
Perfect for blog posts and content heavy pages, you can place sharing buttons either above the content area, below the content area, or in both locations.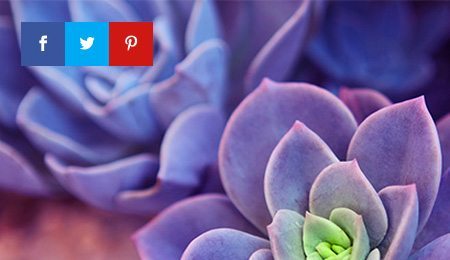 On Images or Videos
Media is arguably the most shared content on the web, and Monarch makes media sharing even easier. When users hover over media elements within your content, social sharing buttons fade in for quick and easy sharing.
Automatic Popup
You can create automatic sharing pop-ups that can be triggered by timed delays, when a user reaches the bottom of a post or page, and even upon page leave. These are incredibly effective.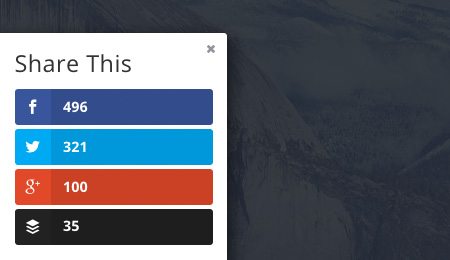 Automatic Fly-Ins
Similar to triggered pop-ups, fly-ins are another great way to grab your readers' attention when they are most engaged. These can also be triggered by time delays, page location, or when the user's mouse is leaving the page.
Several Popup And Fly-In Triggers
Timed Delay
Choose a timed delay for your pop-ups and fly-ins so that they trigger after your readers have been on a page for a specific duration of time.

After % Scroll
Trigger a social pop-up or fly-in to your visitors after they scroll a defined percentage down the page.

Bottom Of Post
Auto detect when your readers reach the bottom of a post or page and give your readers a friendly reminder to share.

After Purchasing
Display a sharing pop-up or fly-in to your customers after they checkout so they can share your online storefront with friends and family.

After Commenting
After a visitor leaves comment on a post or page, you can present this highly engaged user with a social pop-up or fly-in.

After Commenting
If a user is inactive on your page for too long, the page can be triggered to re-catch your visitor's attention with a pop-up or fly-in.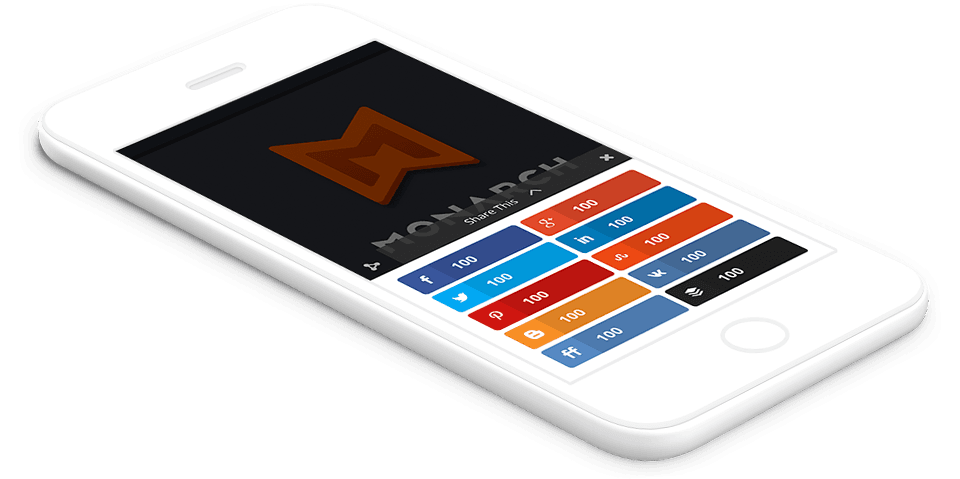 Works Great On Mobile
We know that your website needs to be readable on all devices while still allowing visitors to share your web pages. The sharing icons are fully responsive and look great all the way down to the smallest mobile devices.
Beautifully Designed… Clean, and Crisp
Have you ever implemented a plugin into your site and it just looked tacky or out of place? Needless to say it just didn't go with your site's design. Not a problem here… you get tons of design options for a clean, seamless integration.

Style Your Buttons… Your way
You get 3 button shapes, 5 sidebar button hover effects, and 4 inline button hover effects. Combining these appearance options allows you to fit your social icons perfectly into the design of your site.

Network Names & Social Counts
You can choose to display your buttons with the names of the social network and optionally, you can choose to display share counts. No matter how you configure it, your buttons will look great.

Customizable Icon Orientation
Where do you want your icon with regards to your button. Do you want your icon above the network name or on the side of it…. Perhaps you'd like just the icon with no network name at all. No worries, we've got you covered.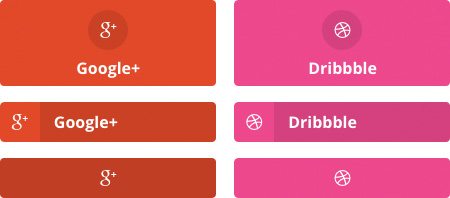 Customizable Button Colors
Use the native colors for each social network or use your own. Hey.. some social networks use colors that just don't go with your site… We totally understand.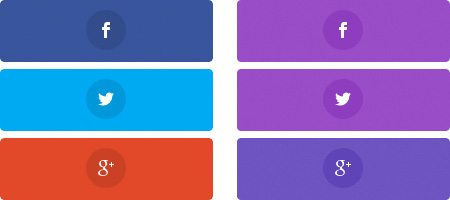 Easy To Use Control Panel
Social Share Management is easier than ever. It's embedded within your WordPress control panel for easy access. Add networks, customize your settings, and even view stats… all within an intuitive control panel.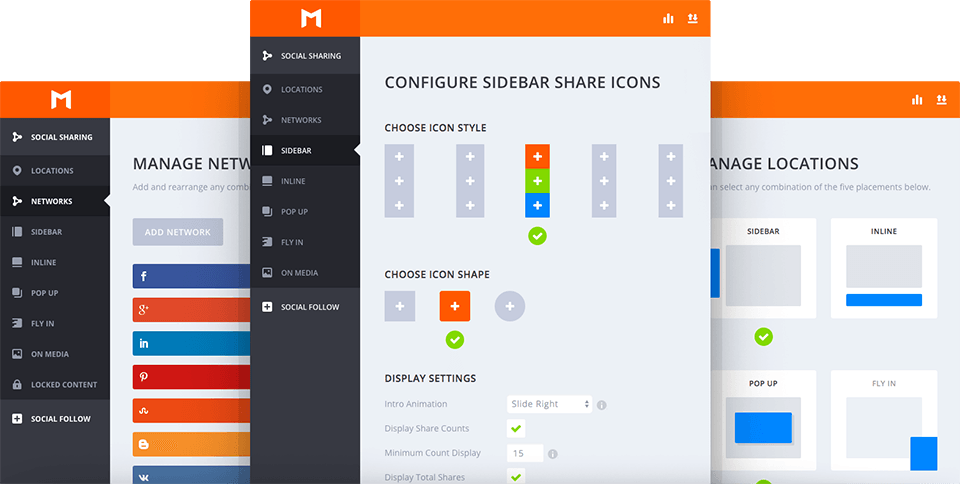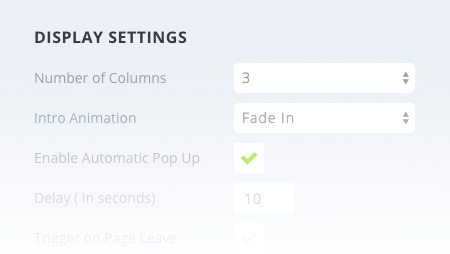 Customizable Display Settings
If it's not enough that you have basic appearance options, there are also several display settings that you can customize. Customize the button minimum count, column structures, lazy animation loading, and more.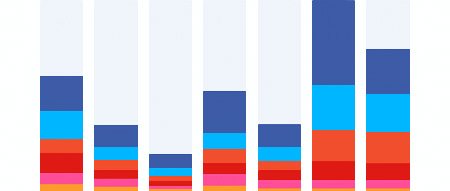 Statistics Anyone?
Statistics is a must have for any serious social media marketer. Knowing what's working and what isn't can be crucial to the success of your social media campaign. And who wants to spend hours going to each social media site to see how many shares or follows they got? Simply click on the stats icon and all your shares, and follows are graphically outlined for you.
To get Social Share, you need a Web $en$e website.