You've done the hard part, they're in your business.
Are you giving them the best experience possible?
That's where we come in.
Each point of contact increases sales by up to 30% and enhances the customer experience
We provide a suite of products to reach every customer
Engage Your Customers, Increase Customer Satisfaction & Upsell with Spectrio's In-Store Marketing.
We are passionate about helping you engage your customers with consistently branded in-store marketing solutions across multiple touch points.
Wi-Fi Marketing


Generate high quality leads from WiFi at a fraction of the cost of any other investment and market to them using text and/or email.

Overhead Music & Messaging


Create your own fully-licensed in-store radio station, replete with your own ads, artist tags and music tailored to your brand.

On-Hold Messaging & Marketing


Our professionally-produced messaging provides callers with key info about your business. It's a 24×7 sales agent.

Digital Signage


From Menu Boards and Waitboards to Video Walls and Wayfinding, signage informs, educates and motivates customers.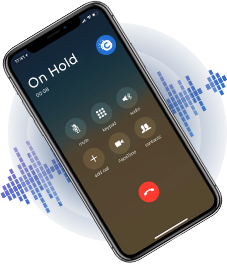 Unify Your Brand
Small single shop, enterprise or franchise; we have solutions designs to meet your goals It's time to update how you engage your customers
Select a product below to see how Spectrio can help you reach today's consumer