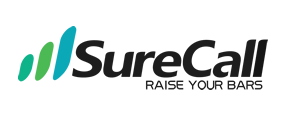 Fusion5s
Voice, Text & 4G LTE Cell Phone Signal Booster for Large Buildings up to 6,000 sq ft
<div style="display: flex; flex-wrap: wrap; justify-content: space-evenly; align-items: flex-start;"><!-- [et_pb_line_break_holder] --> <div style="text-align: center; padding: 20px;"><!-- [et_pb_line_break_holder] --> <div style="height: 50px; width: 50px; margin: auto;"><!-- [et_pb_line_break_holder] --> <img src="https://content.consta.link/hosted-styles/images/surecall/icon_use_Lg_home.svg" style="width: 100%; height: 100%; max-width: 100%; max-height: 100%;" /><!-- [et_pb_line_break_holder] --> </div><!-- [et_pb_line_break_holder] --> <div>Large Home or Office Use</div><!-- [et_pb_line_break_holder] --> </div><!-- [et_pb_line_break_holder] --> <div style="text-align: center; padding: 20px;"><!-- [et_pb_line_break_holder] --> <div style="height: 50px; width: 50px; margin: auto;"><!-- [et_pb_line_break_holder] --> <img src="https://content.consta.link/hosted-styles/images/surecall/icon_band_3g.svg" style="width: 100%; height: 100%; max-width: 100%; max-height: 100%;" /><!-- [et_pb_line_break_holder] --> </div><!-- [et_pb_line_break_holder] --> <div>Boosts 3G & 4G LTE Signal</div><!-- [et_pb_line_break_holder] --> </div><!-- [et_pb_line_break_holder] --> <div style="text-align: center; padding: 20px;"><!-- [et_pb_line_break_holder] --> <div style="height: 50px; width: 50px; margin: auto;"><!-- [et_pb_line_break_holder] --> <img src="https://content.consta.link/hosted-styles/images/surecall/icon_coverage.svg" style="width: 100%; height: 100%; max-width: 100%; max-height: 100%;" /><!-- [et_pb_line_break_holder] --> </div><!-- [et_pb_line_break_holder] --> <div>Up to 6,000 sq ft</div><!-- [et_pb_line_break_holder] --> </div><!-- [et_pb_line_break_holder] --> <div style="text-align: center; padding: 20px;"><!-- [et_pb_line_break_holder] --> <div style="height: 50px; width: 50px; margin: auto;"><!-- [et_pb_line_break_holder] --> <img src="https://content.consta.link/hosted-styles/images/surecall/icon_feat_battery_life.svg" style="width: 100%; height: 100%; max-width: 100%; max-height: 100%;" /><!-- [et_pb_line_break_holder] --> </div><!-- [et_pb_line_break_holder] --> <div>Increases Battery Life</div><!-- [et_pb_line_break_holder] --> </div><!-- [et_pb_line_break_holder] --></div>
<div style="text-align: center; padding: 20px;"><!-- [et_pb_line_break_holder] --> <div style="height: 90px; width: 90px; margin: auto;"><!-- [et_pb_line_break_holder] --> <img src="https://content.consta.link/hosted-styles/images/surecall/cust-support.svg" style="width: 100%; height: 100%; max-width: 100%; max-height: 100%;" /><!-- [et_pb_line_break_holder] --> </div><!-- [et_pb_line_break_holder] --> <div style="font-size: 18px; padding-top: 10px;">US-Based Customer Support</div><!-- [et_pb_line_break_holder] --> </div>
<div style="text-align: center; padding: 20px;"><!-- [et_pb_line_break_holder] --> <div style="height: 90px; width: 90px; margin: auto;"><!-- [et_pb_line_break_holder] --> <img src="https://content.consta.link/hosted-styles/images/surecall/three-year.svg" style="width: 100%; height: 100%; max-width: 100%; max-height: 100%;" /><!-- [et_pb_line_break_holder] --> </div><!-- [et_pb_line_break_holder] --> <div style="font-size: 18px; padding-top: 10px;">3-Year Warranty</div><!-- [et_pb_line_break_holder] --> </div>
<div style="text-align: center; padding: 20px;"><!-- [et_pb_line_break_holder] --> <div style="height: 90px; width: 90px; margin: auto;"><!-- [et_pb_line_break_holder] --> <img src="https://content.consta.link/hosted-styles/images/surecall/sixty-day-guarantee.svg" style="width: 100%; height: 100%; max-width: 100%; max-height: 100%;" /><!-- [et_pb_line_break_holder] --> </div><!-- [et_pb_line_break_holder] --> <div style="font-size: 18px; padding-top: 10px;">60-Day Money-Back Guarantee</div><!-- [et_pb_line_break_holder] --> </div>
<div style="text-align: center; padding: 20px;"><!-- [et_pb_line_break_holder] --> <div style="height: 90px; width: 90px; margin: auto;"><!-- [et_pb_line_break_holder] --> <img src="https://content.consta.link/hosted-styles/images/surecall/all-carriers.svg" style="width: 100%; height: 100%; max-width: 100%; max-height: 100%;" /><!-- [et_pb_line_break_holder] --> </div><!-- [et_pb_line_break_holder] --> <div style="font-size: 18px; padding-top: 10px;">Works with All Carriers</div><!-- [et_pb_line_break_holder] --> </div>
<div style="text-align: center; padding: 20px;"><!-- [et_pb_line_break_holder] --> <div style="height: 90px; width: 90px; margin: auto;"><!-- [et_pb_line_break_holder] --> <img src="https://content.consta.link/hosted-styles/images/surecall/long-term.svg" style="width: 100%; height: 100%; max-width: 100%; max-height: 100%;" /><!-- [et_pb_line_break_holder] --> </div><!-- [et_pb_line_break_holder] --> <div style="font-size: 18px; padding-top: 10px;">Long-Term Reliability</div><!-- [et_pb_line_break_holder] --> </div>
<div style="text-align: center; padding: 20px;"><!-- [et_pb_line_break_holder] --> <div style="height: 90px; width: 90px; margin: auto;"><!-- [et_pb_line_break_holder] --> <img src="https://content.consta.link/hosted-styles/images/surecall/fcc-approved.svg" style="width: 100%; height: 100%; max-width: 100%; max-height: 100%;" /><!-- [et_pb_line_break_holder] --> </div><!-- [et_pb_line_break_holder] --> <div style="font-size: 18px; padding-top: 10px;">FCC Approved</div><!-- [et_pb_line_break_holder] --> </div>
Boosts the signal of all major cell carriers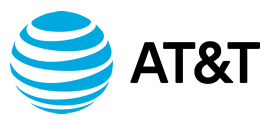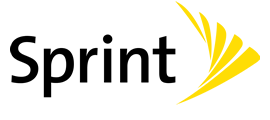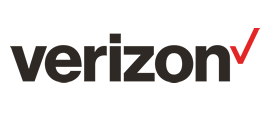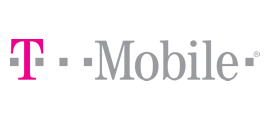 The SureCall Fusion5s™ cell phone signal booster increases voice, text and 4G LTE signal strength for all North American cell carriers, including AT&T, Verizon, Sprint and T-Mobile.
Fusion5s covers up to 6,000 sq ft, reducing dropped & missed calls and extending battery life for multiple devices on all cellular networks.
Dropped calls are history, as the Fusion5s provides clear and consistent coverage inside any home or office. Fusion5s features sturdy metal construction and an industry-leading 3 year warranty. 
Boosts voice, text and 4G LTE signals for all North American cell carriers

Reduces dropped & missed calls

Increases signal strength & extends battery life for all cellular devices

Covers a home or office, up to 6,000 sq ft

Multiple kitting options provide the flexibility to customize installation for any building or floor plan
| | |
| --- | --- |
| Uplink Frequency Range (MHz): | 698-716 / 776-787 / 824-849 / 1850-1915 / 1710-1755 (G Block Included) |
| Downlink Frequency Range (MHz): | 728-746 / 746-757 / 869-894 / 1930-1995 / 2110-2155 (G Block Included) |
| Supported Standards: | CDMA, WCDMA, GSM, EDGE, HSPA+, EVDO, LTE and all cellular standards |
| Input/Output Impedance: | 50 Ohm |
| Maximum Gain: | Cellular – 65 dB / PCS – 72 dB / LTE(A) – 63.5 dB / LTE(V) – 64 dB / AWS – 71 dB |
| Noise Figure: | 6 dB |
| VSWR: | ≤2.0 |
| AC Power Transmitter: | Input AC 110 V, 60 Hz / Output DC 12 V |
| Maximum Output Power: | 1 Watt EIRP |
| Cable: | SC-400 |
| RF Connectors: | N Female (both ends) |
| Power Consumption: | <25W |
| Dimensions: | 9.25″ x 6.375″ x 1.375″ |
| Weight: | 4 lb. 4 oz. |