What is HostMyCalls?
HostMyCalls provides most any size business PBX telephone system features and applications once only affordable to big business enterprises.
The Hosted PBX service is provided from a network of state-of-the-art IP-PBX systems which are located in our own Network Operation Centers (NOC). Feature rich, business grade, VoIP telephone sets can be located wherever you need them.
Just connect them to your existing Internet enabled Local Area Network and your business calls and messages are at your fingertips. HostMyCalls is available in the lower 48 states and offers telephone numbers in most area codes in addition to toll free and Direct Inward Dialed (DID) numbers.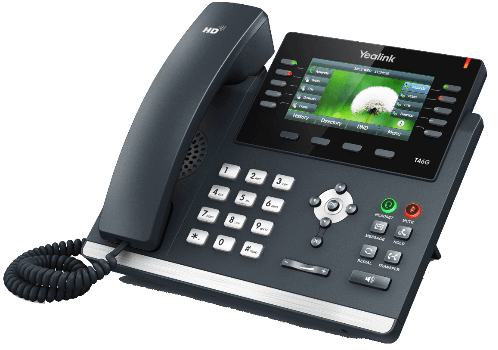 Unique Platform capabilities and offerings
Our 70 years of communications experience has given us a different perspective on the needs of our business customers. Our hosted service supplies all of the features that customers are accustomed to with their old phone system plus many of the features that are in demand today:
Concurrent Calls
Unlimited concurrent calls, no call paths, and never any busy signals
Call Recording
Full-time Call Recording available for a modest charge with years of storage
Fax to Email
Receive unlimited faxes all sent to your email inbox
Voicemail to Email
Receive unlimited voicemails with unlimited storage all sent to your email inbox
Auto Attendant
Day and night Auto Attendant included
Presence Status
Presence Status and Presence Status Messages are standard features
IP Phones
Purchase or rent the phones. Phones are always under warranty which covers all normal wear and tear, even if purchased
Conference Bridge
10 person Conference Bridge included at no cost with no charges per person or per minute
CRM Integration
Integration with many web-based CRM services including Salesforce, ZOHO, SugarCRM, Clio and Solve 360
Flexible
Easily make changes without having to contact your local phone company
Keep Your Numbers
No worries, you can keep your existing telephone numbers
Affordable
Pay a single, predictable, and affordable monthly fee